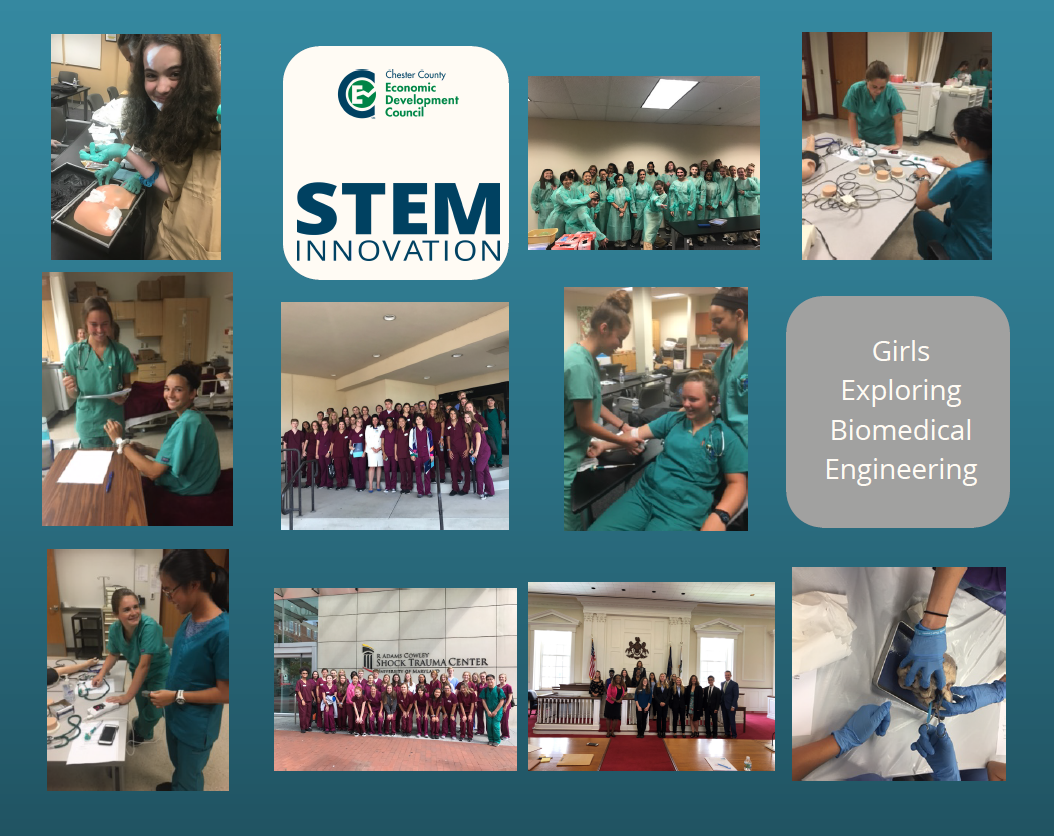 If she is a 14-16 year old who loves engineering, medicine, and using her mind to better the world, she should participate in our Girls Exploring Biomedical Engineering Academy! Biomedical engineers design equipment and devices, such as artificial internal organs, replacements for body parts, and machines for diagnosing medical problems.
Throughout the week, these girls will:
Explore the ideation and conceptualization of a product
Create a solution or improvement for monitoring health
Discover the demand for these special products through research
…and more!
According to the Bureau of Labor Statistics, employment of biomedical engineers is projected to grow 5 percent from 2019 to 2029, faster than the average for all occupations. Increasing numbers of technologies and applications to medical equipment and devices, along with the medical needs of a growing and aging population, will require the services of biomedical engineers. It is our intent to ensure that women are equally represented in this growth by offering early biomedical engineering exploratory learning for girls in our region.
Girls Exploring Biomedical Engineering-Ages 14-16 will be July 25 – 29, 2022 from 9am-3pm