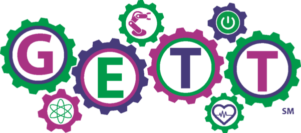 SAVE THE DATE!!
GETT 2020           March 28,2020      Great Valley High School
At this day-long event, girls in grades 5-10 learn about the career opportunities in STEM-related industries through a trade show style expo with over 100 hands-on activities. Parents and educators are also welcome to attend this day full of exciting, enlightening, and experiential activities led by successful women in STEM fields.
Registration begins February 14, 2020!
GETT Summer Camps
Girls Exploring Biomedical Engineering-Ages 15-18