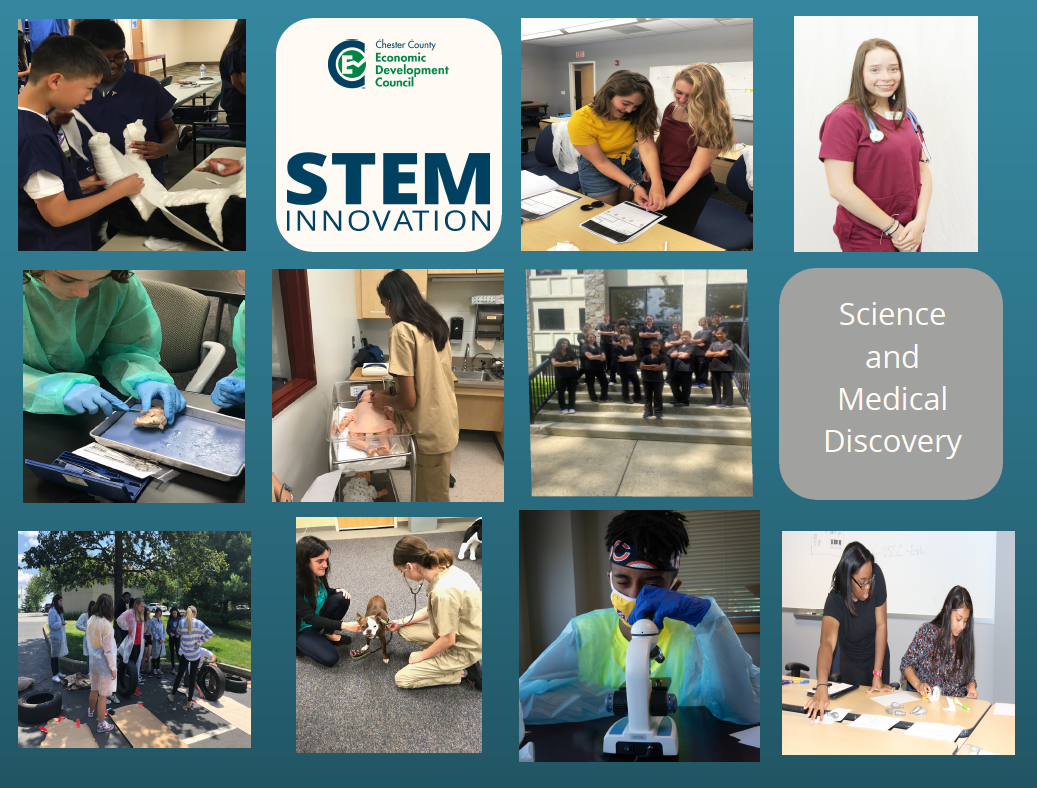 Middle school students love learning by DOING which is why we have created this unique experience for your 12-13 year old. If your child is interested in science and the medical field, then don't miss out on this summer academy!
Wearing their scrubs and other medical gear, these future medical professionals and STEM enthusiasts will participate in:
Suturing a chicken and exploring different surgeries
Cracking the codes in a forensics escape room
Practicing using various medical tools
Assessing patients with medical issues/needs
Pediatrics and pediatric first aid on baby mannequins
Hospital department simulated tour and work with bandages, crutches, and wound care
Using medical tools to dissect
Meeting animals and learning about veterinary science up close
Taking part in a medical scenario
Researching the types of surgery throughout history and share their findings with an end-of-week presentation
…and more!
Science and Medicine Discovery-Ages 12-13 will be July 11-15, 2022 from 9am-3pm