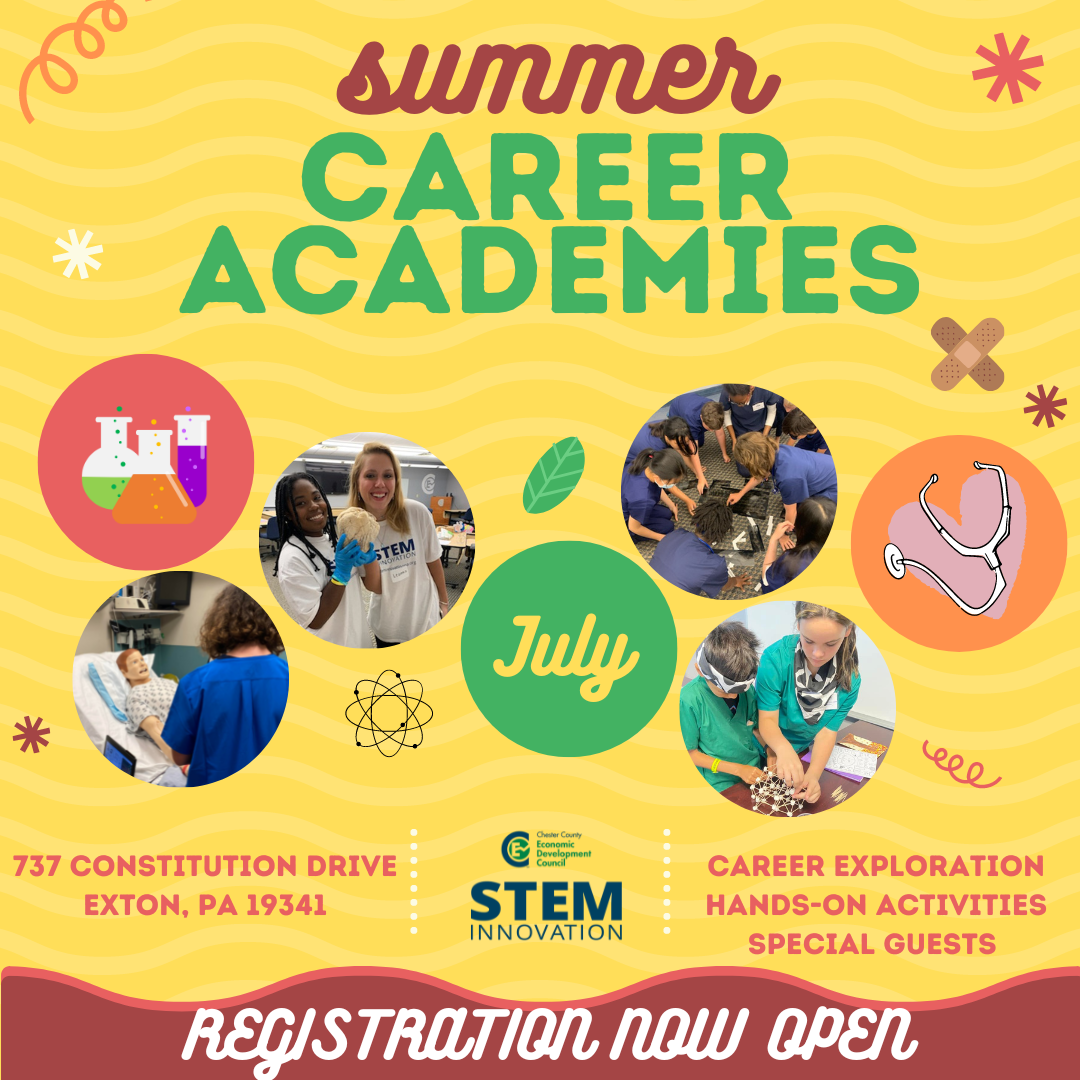 Registration is NOW OPEN – 2023 STEM Summer Career Academy Registration
Explore our summer career academies ! DISCOVER what it's like to work in Healthcare, Tech or Engineering. Explore in-demand careers, boost college applications and develop long-lasting connections. These cost effective summer programs supplement regular classwork by offering activities that help students develop leadership and business critical thinking skills through hands-on activities, mentoring and shadowing opportunities.
For more information , visit our SUMMER ACADEMIES page.